Hello and welcome. Take a breath if you need – it can take a lot of energy and strength to begin this process of reaching out. This space I've created is one of warmth and safety. A space where you can be seen and heard, and share your story.
If you would like to hear a little of my story, read on.
In my life, I have learned at least one powerful truth: hearing and seeing others for who they are, in the present moment, is one of the greatest gifts a human can offer another.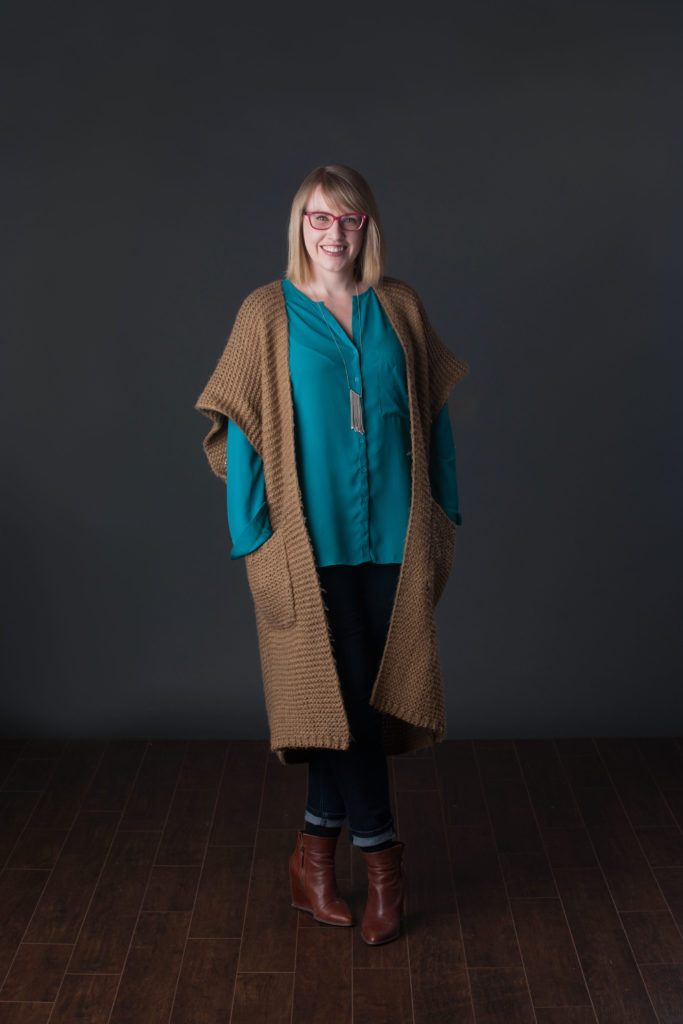 Long before I became a therapist, I recognized that my friends and family would come to me to be heard – not for off-hand advice or to be told what they wanted to hear. To be truly heard in whatever issue or struggle they wanted to talk about. I was able to hear and see them just at they were. Being heard allowed them to face the next day, next struggle, or even just to stop being so hard on themselves over their experience.
I have allowed my experiences to guide me in a desire to meet people where they are and help them thrive. I took an innate sense inside me, something in my core, and developed it through education, training, experience and continuous learning. I truly believe this work is why I'm here.
My role as a therapist is influenced by my role as a wife and a mom to two children. The joy, vulnerability and depth of care for others in my personal life has only increased my ability to bring those characteristics into my work as a therapist.
I got here through my own experiences of being heard and seen and validated in my story. Each story is unique, and I get to sit with you and hear your unique story. Even if you don't have words to put to your story, that is okay. What you bring is enough. You are enough.
To help you understand how I work, here is some background: I received my M.A. in Counselling Psychology in 2009 and am a Certified Canadian Counsellor through the Canadian Counselling & Psychotherapy Association (CCPA). I have received further training in Emotion-Focused Therapy (EFT), Internal Family Systems (IFS), Ego State Therapy, and Mindful self-compassion. I am also a Certified EMDR therapist (Eye Movement Desensitization and Reprocessing), a technique that allows you to process traumatic memories that continue to impact your daily life, to put the past behind and live healthier in the present.
I've been a private practice therapist for 14 years. I've also had the honour of working at Bravestone Centre, second stage housing for women who have left domestic abusive relationships.
How does it all work? People show up. I sit as a compassionate, non-judgmental human being with another human being who is often in pain, or has hit a stumbling block or wants to learn how to live life to the best of their ability. I sit with you, knowing we have the ability to change and create new neural pathways that lead toward hope and healing.
Being in the room with you, I get to see parts of the human experience many people never encounter. And it allows me to feel great sorrow, for the things that can happen, and great joy, that those events do not have to define you. That all of us are able to keep living and fully be in life.
You may not feel it right now, but you have courage. Courage is telling the story of who you are with your whole heart:
"Courage, the original definition of courage, when it first came into the English language — it's from the Latin word cor, meaning heart — and the original definition was to tell the story of who you are with your whole heart."

Brené Brown
I hold the hope and knowledge that you are an amazing, worthy human being. That you are capable of finding the strength, the safety, the boundaries, the love, the freedom to be who you are. And I would be honoured to journey with you.